When you have an accident due to someone else's negligent driving, it can be frustrating. You deserve to collect compensation for the harm that you suffered. Whether you are dealing with physical injuries, emotional harm, or property damage, you should pursue financial damages.
One cause of accidents is when one person drives the wrong way down the highway or road. This can result in a traumatic accident. If something like this happened to you, you have every right to expect compensation.An action like driving the wrong way is illegal and highly dangerous. Someone who did this could have been intoxicated or incapable of driving.
Seek aid by contacting the team for a Spindale wrong way accident lawyer. We will fight hard for you so that you can get back on track financially and physically. We can help you recover financial loss, and you can begin to heal when you have what is rightfully yours.
We are ready to step in and provide you help. Our team of attorneys will pursue all legal avenues to help you pursue a favorable outcome. Do not fail to seek the compensation you deserve. Get in touch with Farmer & Morris Law, PLLC at (828) 286-3866 for a free case consultation.
How Your Wrong-Way Accident May Have Occurred in Spindale
The Federal Highway Administration (FHWA) reports that wrong way driving only accounts for one percent of all fatalities from driving accidents, but that number still amounts to 300 to 400 people a year. If you or a family member suffered from an accident of this kind, we will work hard to determine how the crash occurred and exactly how the liable party came to injure you.
When someone is going the wrong way and strikes another vehicle, a head-on collision can occur. Head-on collisions accounted for 3,471 accidents in 2017, as the Insurance Information Institute (III) reports. These kinds of accidents can be fatal, especially if a tractor trailer is involved or if at least one vehicle was travelling at high speeds.
People who drive on the highway in the wrong direction were likely to have bypassed a speed limit sign. If people were texting while driving, they may have missed the warning signs to slow down. This may have resulted in a situation in which they could not control their vehicle (and hit you as a result).
Another potential reason someone may end up driving in the wrong direction is because they were drowsy, drunk, or otherwise intoxicated—causing serious problems. A lawyer can utilize all available forms of evidence to prove that the liable party was negligent.
For example, we can:
Seek out the other driver's driving record. If they have DUIs on their record, this may support your claim that they were intoxicated.
Subpoena the other driver's phone records. We can determine if the other driver was texting before your accident. If they were, they may be liable for your accident due to their distraction and potential speeding.
Work with accident reconstructionists. An expert may be able to analyze the scene to help piece together how the accident may have occurred.
What You Need to Know About Your Legal Rights
In North Carolina, you have up to three years to file a lawsuit for personal injury damages and property damages under G.S. § 1-52. During this process, you may be able to collect a variety of damages, including:
Medical expenses, resulting from your injuries
Lost income while you were out of work
Pain and suffering
Mental anguish
Loss of consortium
Put your case in the hands of a Spindale wrong way accident lawyer. Call Farmer & Morris Law, PLLC at (828) 286-3866 to discuss your monetary options with a team representative.
We want to help you secure compensation regardless of how you were injured. You may have suffered:
Upper body injuries from slamming against the steering wheel
Damage to your ligaments or tendons
Whiplash
Cuts, bruises, or burns
Internal injuries
Broken or fractured arms, legs, or ribs
Head injuries, which could include a concussion
There is also emotional trauma after an accident like this. You might suffer from PTSD, nightmares, anxiety, and depression after experiencing such a tragic accident. For this reason, you may not want to accept the first offer that an insurance company makes.
You have no way of knowing a week after the accident exactly how much medical care you will need in the future to treat your physical wounds and psychological conditions connected to the crash. Make sure that you seek out medical treatment. Be sure to listen to your doctor and follow your treatment plan.
A Spindale wrong way accident lawyer can take your doctor's diagnosis and recommendations into account when valuing your future projected expenses.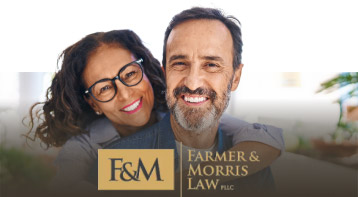 Our goal is excellence in legal representation, in every case, with every client and at every stage.

Contact Our Firm Today »
Our Team Can Help You Today
You can start today to take the steps toward justice. Begin by doing the following:
Take notes of what happened
Talk to anyone who witnessed the accident
Fill out a police report
Go to the emergency room
Get in touch with us
At Farmer & Morris Law, PLLC, we are here to get you through this difficult time. We will negotiate a fair settlement for you by building a case in your favor. Speak with us today for a free, no-obligation consultation. Call (828) 286-3866. We also represent people with the following types of cases:
Bankruptcy
Social Security Disability
Wrongful Death
Workers' Compensation
Family Law
Criminal Defense
Traffic Law
Construction Law
Civil Litigation Business Law
Wills and Estates Administration/Probates
It does not matter how your accident occurred, or what specific legal matter you are concerned with (as long as it is within our practice areas). If you decide that you want legal representation in your fight, we are here to assist you as much as we possibly can.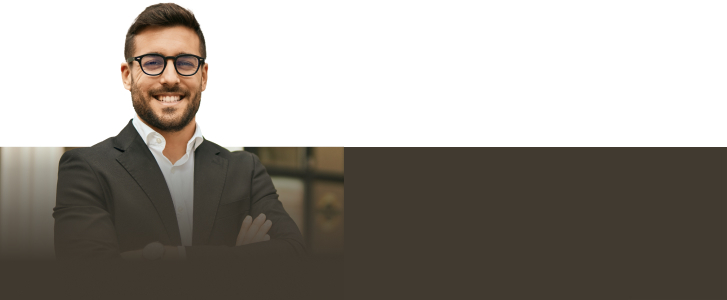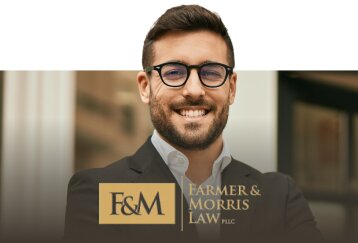 Contact our team today so we can fight to help you get the compensation you deserve.

Contact Our Firm Today »