When dealing with a vehicle accident, you may feel terrified by the injuries and the property damage that you have to recover from. Furthermore, you may be dealing with pain and suffering for a long time to come. Some people even go through post-traumatic stress disorder after an accident due to the nature of the event. It can be particularly scary when you were not the driver of the vehicle.
If you were the passenger in a motor vehicle accident, you probably felt helpless because you were not the one driving. It can be challenging to know that you had no control over the situation and your life was in someone else's hands. However, you can rest assured that you do have a remedy to recover a financial award for the damages you incurred from the accident.
At Farmer & Morris Law, PLLC, we have Spindale passenger vehicle accident lawyers who will help you navigate through the difficulties of the legal process. You can recover monetarily from any damages you sustained when you were not at fault. A team member from our firm will provide a case consultation with you when you contact our office. We want to put your mind at ease regarding your options.
Do not fret another moment over what you are going through. We will take care of the legal issues.
After we create an action plan for your case, we will move forward to the negotiation stage, then to trial if need be. Many times, we can settle fairly without a trial hearing.
Get started today by reaching out to Farmer & Morris Law, PLLC to get the compensation you deserve. We will walk with you through each step and let you know what to expect. Contact us at (828) 286-3866 for a free case consultation.
What You Need to Know About Spindale Passenger Vehicle Accidents
According to the Insurance Information Institute (III), there were six million accidents in 2018. During that year, over 30,000 people died in those accidents and almost 1.9 million were injured. In addition, property damage exceeded 4.5 million dollars. Car accidents affect many lives. Those who were impacted should fight for justice.
In North Carolina, vehicle accidents resulted in 1,437 deaths in 2017. There was a 1.8 percent increase in accident fatalities from the year before. To help understand why there are so many fatalities from accidents, it is vital to look at the reasons for vehicle wrecks. From this same research, we see the main causes of car accident fatalities in 2017 were as follows:
Driving too fast for conditions (or higher than the posted limit or racing)
Under the influence of alcohol, drugs, or medication
Failure to keep in proper lane
Failure to yield right of way
Distracted driving (using a phone, talking, eating, etc.)
Driving in a careless manner
Failure to obey traffic signs, signals, or an officer
Operating vehicle in an erratic, reckless or negligent manner
Overcorrecting/oversteering
Obscured vision (rain, snow, glare, lights, building, trees, etc.)
Driving the wrong way on one-way traffic or wrong side of road
Drowsy, asleep, fatigued, ill, or blacked out
Swerving or avoiding due to wind, slippery surface, etc.
Making an improper turn
Your Spindale passenger vehicle accident lawyer will determine how your accident occurred by investigating all available evidence that supports your claim. One or more of the above accident causes may have been a part of your crash. In fact, there may be several parties at fault. We will pursue all negligent parties for compensation.
We understand the various injuries you may have experienced. We are ready to help you pursue monetary damages. Contact the Farmer & Morris Law, PLLC at (828) 286-3866 for a free case consultation with our team.
Injuries You May Currently Be Dealing with from a Vehicle Accident
Being a passenger in a vehicle accident can result in many injuries, such as:
Head Injuries
Your head can strike the window or the back of the car seat in an accident, especially if there was a sudden stop. Even if there is not a visible wound, you can have a traumatic brain injury, whiplash, or a concussion from a car crash.
Cuts and Bruises
Cuts and bruises will be evident when there was a hard impact. If you got tossed toward the dashboard or window, you could sustain bruises. If the glass broke, you may have cuts or scrapes. While some may believe that these are only "surface" or minor injuries, they can still affect your life.
Upper Body Injuries
Both passengers and drivers alike can suffer injuries in their torsos due to seatbelts, the interior of the cabin (such as armrests or a center console), or the deployment of airbags. You may have gotten injured in your ribs or suffered contusions to your chest. We will analyze your medical documents to confirm all of the injuries you suffered in your accident.
Soft Tissue Injuries
Damage to your tendons, ligaments, and muscles involve your soft tissue. This could result in a sprain or strain. You may have sustained these types of injuries if you put your arms up to protect yourself or if your head and neck were forced backward.
Arm or Leg Injuries
There is a chance you may get thrown around quite a bit and damage your legs or arms in the process of a car accident. Your limbs may have hit the interior of the cabin, any items that became airborne upon impact, or the driver's body.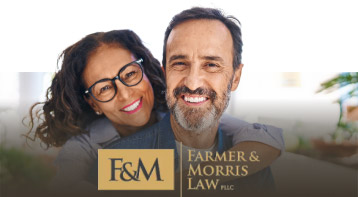 Our goal is excellence in legal representation, in every case, with every client and at every stage.

Contact Our Firm Today »
Your Rights in an Accident Case
You may wonder what your rights are in this instance. You might even be worried or concerned about whether you are covered under any relevant insurance policy, since you were not driving.
Your Spindale passenger vehicle accident lawyer will explore your options. You may be able to pursue:
Medical costs
Lost income from being out of work
Mental anguish
Loss of consortium
You need to take action promptly because G.S. § 1-52 states that you have up to three years to file a lawsuit to seek damages. If your lawyer cannot get the insurance company to agree to compensate you fairly, then you may have to file a lawsuit to secure a financial award.
Your Next Steps with Farmer & Morris Law, PLLC
Rest easy knowing that you are in good hands when you work with Farmer & Morris Law, PLLC. Call (828) 286-3866 today. We want to help you in any way we can. Do not wait to reach out to us. The statute of limitations discussed above may be relevant in your case, so we should get to work right away.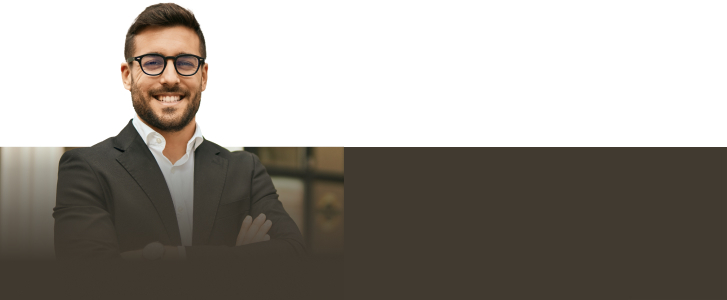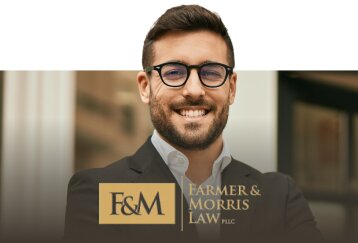 Contact our team today so we can fight to help you get the compensation you deserve.

Contact Our Firm Today »