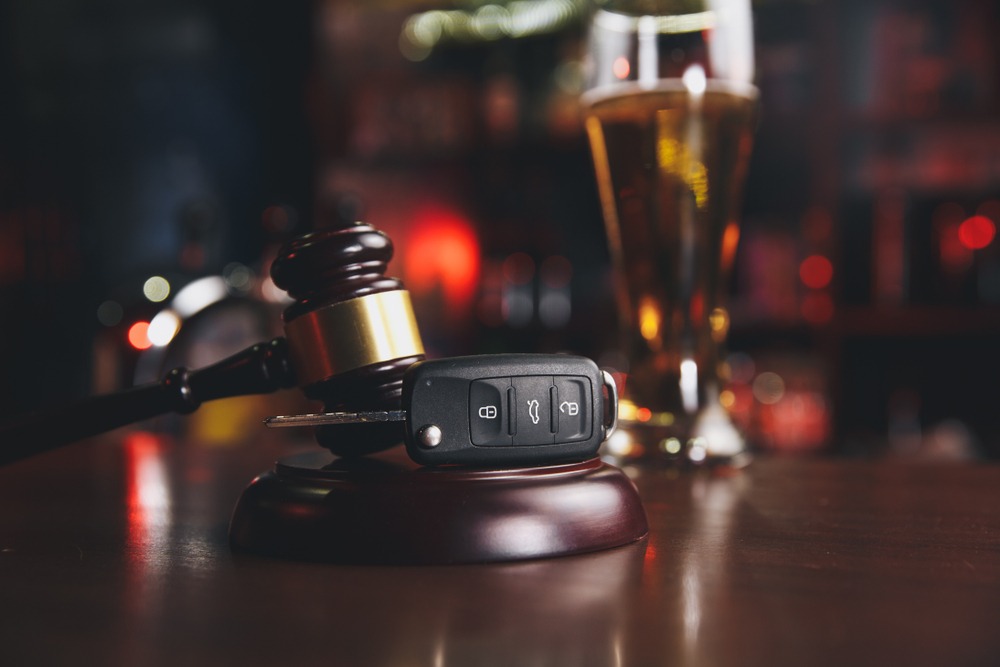 Driving under the influence (DUI) of alcohol is dangerous and potentially deadly. If you or a loved one suffered an injury because of a drunk driver, our Spartanburg County DUI accident lawyer can help you seek justice.
Farmer & Morris Law, PLLC can help you pursue damages with an insurance claim or a personal injury lawsuit. You could recover the cost of your medical bills, vehicle repair, and more.
Spartanburg County DUI Injuries and Fatalities
According to the South Carolina Department of Public Safety, DUI accidents killed one person every 30.8 hours in South Carolina in 2019. As the state's most populated region, Spartanburg County reported 15 DUI fatalities and 331 non-fatal DUI car wrecks during that same year.
If you sustained an injury or lost a loved one because of someone else's irresponsible decision to drink and drive, they should pay. Our DUI accident attorney can assist with cases involving:
Broken or fractured bones
Loss of a limb
Traumatic brain injury
Facial injuries
Cuts, sprains, strains, and severe bruising
Loss of mobility or paralysis
Loss of sight or vision
Spinal injuries
Back, neck, and shoulder injuries
Internal bleeding and organ damage
We Can Fight To Hold the At-fault Driver Accountable
Medical bills, vehicle repair costs, and other accident-related expenses can pile up quickly, especially if you have severe injuries or cannot work. You should not have to bear the burden of these financial hardships because of an intoxicated driver's wrongful actions. Our legal team can identify your damages.
Current and Future Medical Expenses
You can recover the cost of medical bills already incurred, as well as compensation to pay for future, necessary medical treatment. Medical awards may include the cost of hospitalizations, surgeries, doctor bills, physical and cognitive rehabilitation, long-term nursing services, and more.
Lost Income
You can seek compensation for wages, earnings, and benefits lost due to your accident and injuries. If you sustained an injury that requires you to cut back at work or retire from your job, you can pursue the value of your lost earning capability.
Vehicle Damages
You can recoup the cost of fixing your vehicle. If your damages constitute a total loss, you can receive a sum for the fair market value of a comparable replacement. You can also recover interim transportation expenses, such as rental car fees.
Pain and Suffering
A severe injury has consequences that extend beyond monetary damages and affect your mental and emotional well-being. You may pursue pain and suffering compensation if your wreck caused a permanent or disabling injury, anxiety, stress, depression, physical pain, and reductions to your quality of life.
Wrongful Death
If a drunk driver caused your loved one's death, you may qualify for wrongful death compensation. Awards may include the cost of your loved one's medical bills, funeral and burial expenses, and lost financial support. Surviving family members may also receive compensation for their pain and suffering.
Compensation is not limited to the awards listed above. Every case is different, and you may have other qualifying losses. We will review your bills, receipts, out-of-pocket expenses, and evaluate your pain and suffering to determine what you may be owed.
Proving Your DUI Accident Case
To win compensation for car accident damages, you must prove the driver who caused your wreck was negligent. Drunk driving, on its face, is negligent. According to the United States Department of Transportation (DOT), intoxication causes:
Loss of judgment
Vision impairment
Loss of coordination and concentration
Inability to regulate vehicle speed
Reduced reaction time
Loss of muscle control
Failure to maintain lane position
All of these behaviors can lead to wrecks with life-altering consequences for those involved, which is why driving with a BAC of 0.08 or higher is illegal in all 50 states.
Our Spartanburg County DUI accident lawyer can collect evidence proving your injuries and losses resulted from an intoxicated driver's wrongful actions. This may include:
Police reports
Blood Alcohol Concentration (BAC) reports
Eyewitness statements
Surveillance video
Photographs from the scene of the wreck
Crash reconstruction expert opinion
Criminal Penalties
The drunk driver involved in your crash may face criminal charges from the state in addition to any civil action you take. Keep in mind that civil and criminal cases are separate, and the outcome of one may not affect the other.
In a criminal DUI case, penalties may include fines, jail time, and license suspension. A civil case will not result in these penalties but instead seeks to compensate victims for harm caused by another's negligent actions.
DUI Insurance Settlements
According to the South Carolina Department of Insurance, drivers must have liability insurance to pay for injuries and property damages they cause. The state also requires uninsured motorist coverage.
We can help you with an insurance claim against the at-fault driver. However, sometimes drunk drivers do not have insurance, or their insurance will refuse to pay because their policy voids coverage in the event of intoxication. If this is the case, we can help you turn to any applicable policies you hold.
Our lawyers can file your claim, handle your paperwork and deadlines, and negotiate on your behalf. If we cannot achieve fair compensation through a settlement, we can represent you in court. We may suggest taking legal action from the start.
South Carolina's Statute of Limitations
You have a limited amount of time to pursue a lawsuit. According to S.C. Ann § 15-3-530, you have three years to file a personal injury or wrongful death case. The clock starts at the time of injury or death. If the statute of limitations expires, you will likely not be able to seek damages with legal action.
Reach Out to Farmer & Morris Law, PLLC Today
At Farmer & Morris Law, PLLC, our goal is to provide every client with excellent legal representation, no matter how big or small the case. Attorney Hannah M. Davies focuses on serving car wreck victims. She and our legal team can help you fight for the justice and compensation you deserve. Call us today for a free consultation.