A power of attorney is a document you put in place as part of planning for your future. It lets you make decisions now that ensure your preferences are clear at a later date. At Farmer & Morris Law, PLLC, we know how difficult it can be to make these decisions now. We also know how beneficial it can be to put your preferences in the correct legal form for yourself and your family. Our Wills and Estates Administration lawyers can help.
When our Rutherfordton power of attorney lawyer represents you, we take the time to explain the different types of powers of attorney and the benefits of each. We also explain the guidelines and legal parameters that govern these important documents. With our legal support and guidance, you can put the necessary forms in place today to ensure your choices are acknowledged and respected in the future.
What You Need to Know About a Power of Attorney
A power of attorney (POA) is a legal document that gives someone you designate the ability to make important decisions for you when you can no longer do so for yourself. It ensures your business and personal finances are handled by someone you trust. A POA is binding. In addition to granting the power to act on your behalf, it gives the named individual the ability to ensure your stated preferences are honored.
You choose who to designate as your POA. It does not have to be a lawyer. Your POA can be:
A trusted friend

A family member

A business partner
You can also name more than one person and decide how long each will be allowed to act in your stead. We help you make sure your choice is clear and appropriately assigned in the correct legal form.
Why You Need One in Rutherfordton
The reasons you create a power of attorney are varied and can depend on the type of POA you choose, including:
A general POA can be for a specified reason or for a limited time period.

A durable POA has lifetime durability unless you change or amend it later.

A springing POA becomes effective after a specific event that leaves you incapacitated.

A medical POA lets a named individual make healthcare decisions for you when you cannot.
This list is not exhaustive, and your situation may require additional types of POAs, such as military or financial. We carefully review the types of POAs with you, explaining the benefits of each and how they impact your life now and later. Our law firm will also help you adjust or modify an existing POA in the event of a divorce or the demise of a previous designee.
Your Power of Attorney Can Be Part of a Comprehensive Estate Plan
According to G.S. § 32C-1-102, your POA grants authority to an agent you choose. It is an important component in a larger estate plan, which can also consist of the following:
Last will and testament

Guardianship designations

Complete list of assets
At Farmer & Morris Law, PLLC, our power of attorney lawyer will help clients in Rutherfordton create a comprehensive estate plan that addresses all your end-of-life and incapacitation decisions.
Give Yourself and Your Family Invaluable Peace of Mind
Creating a POA gives you power now and transfers it to a trusted individual later. It makes your intentions clear and can even protect your assets. When a loved one becomes incapacitated and can no longer make decisions for themselves, it can lead to family tension and squabbles.
You can make a difficult time easier for your family by making your preferences clear. It can also make a trying time easier to cope with by designating the power to act on your behalf. Our attorneys understand the many benefits of a POA and the calmness and serenity it can give your family when they need it most.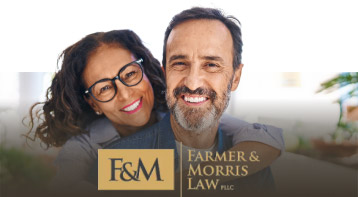 Our goal is excellence in legal representation, in every case, with every client and at every stage.

Contact Our Firm Today »
The Benefits of Working With the Power of Attorney Lawyers From Farmer & Morris Law, PLLC
When our law firm handles your case, we bring familiarity with North Carolina law to the table. That means you can rely on us to:
Obtain, complete, and file the appropriate forms

Explain your legal options and successive steps

Address any and all questions and concerns

Stay in regular contact throughout your case
Our representation starts with a conversation. We listen carefully to you and your wishes and ensure they are properly recorded and filed in compliance with state law
See Why One of Our Previous Clients Recommends Our Law Firm
Making decisions that will affect your life can be difficult. Choosing the legal team to help you complete and file the appropriate documents does not have to be. When our previous client shared his experience in this area, he wrote:
"Andrea Farmer was very professional and was very instrumental in helping me get my Social Security Disability and helping me draw up my power of attorney and will. I would strongly recommend her for any legal issues I would have." — Douglas
When you are ready to start making important designations about your future and draft your POA, our legal team is ready to assist you. Our entire team makes your case a priority so you can set your mind at ease.
Call Today to See How Our Power of Attorney Lawyers Can Help Plan Your Future
Ensuring your power of attorney is legally accurate and your preferences are clear is an important legal step. Our law firm can help you draft a binding agreement that gives you and your family peace of mind.
Let our Rutherfordton power of attorney lawyer make a challenging situation easier to deal with. Get started today by contacting one of our Farmer & Morris Law, PLLC team members today.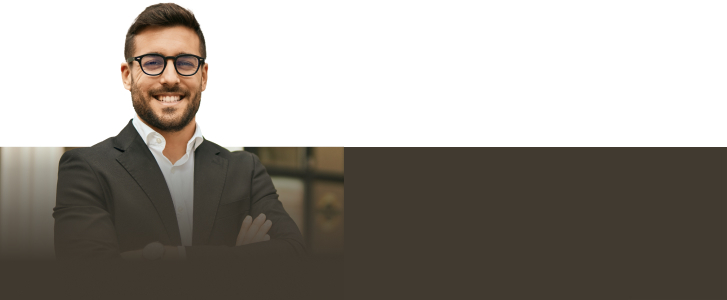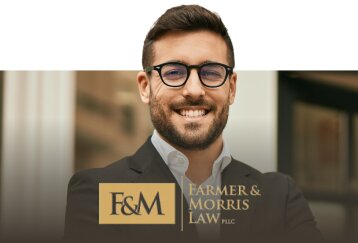 Contact our team today so we can fight to help you get the compensation you deserve.

Contact Our Firm Today »