If you or someone you love was injured in a car accident caused by an intoxicated driver, our team at Farmer & Morris Law, PLLC, can help you build a case for monetary recovery. Our Rutherfordton DUI accident lawyer can help you prove the cause of the accident, the driver's negligence, and your right to financial compensation.
When our team fights for you, we hold the negligent driver responsible for the costs of current and future medical care for your injuries. Our personal injury lawyers in Rutherfordton will also help recoup the income your injuries caused you to lose as well as compensation for pain and suffering. We compile documents and handle communication with the at-fault driver's insurance company while you focus on your physical recovery.
Monetary Damages You Can Recover After a DUI Accident
Because the days and weeks following a car accident can be physically and emotionally challenging, our car accident team will handle the myriad of case-related details for you. To ensure you get the compensation you deserve, our team will pursue the at-fault driver for two types of recoverable damages.
Economic Damages
After an accident, your economic damages are typically the easiest to assign a monetary value because they have tangible proof of their worth. The economic damages the at-fault driver or his insurer are responsible for include:
Property repair or replacement
Current and future medical bills
Current and future loss of income
In-home domestic or medical support
Funeral and burial expenses, if applicable
Our case assessment team will thoroughly calculate these damages. When we do, we help amass the paid and unpaid bills and receipts that prove the value of each item on the list. Your list may contain items not included here, so we carefully go over the specifics of your case to ensure no valid expense is overlooked.
Non-Economic Damages
In addition to your economic damages, you can also request compensation for non-economic damages. Our team will help assign a value to these damages based on several factors. The driver who caused your accident is responsible for:
Physical disability
Lasting disfigurement
Pain and suffering
Mental anguish
Emotional trauma
Because assigning a monetary value to these damages can be a complex process, our case assessment team handles this for you. We are careful to designate a comprehensive value to this portion of your compensation case.
Do not Wait to Assign Liability to the At-Fault Driver
After a car accident, you have a limited time to seek compensation. Because your accident happened in Rutherfordton, North Carolina's statute of limitations will determine the relevant filing deadline. Our DUI accident lawyer will explain the filing deadline and its impact on your case. Depending on the outcome of the collision, the following may apply:
If you or someone you love was injured, the personal injury statute of limitations is generally three years from the date of the collision, per S. § 1-52
If someone you love was fatally injured, the wrongful death statute of limitations is generally two years, per S. § 1-53
With enough notice of your intent to seek compensation, our team at Farmer & Morris Law, PLLC, will ensure compliance with the filing deadline. We will also identify any circumstances of your accident that may alter the statute of limitations.
What it Means to Work with Our Personal Injury Team
Our personal injury team understands the challenges that face car accident victims in the aftermath of an accident. This understanding means we handle your case with the care and concern you deserve. When you work with our team, we make sure you get:
Regular updates on the progress of your case
An accurate assessment of your case's value
Representation in court if necessary
We also compile the documents that prove duty, breach, cause, and damages. These elements are required to establish the at-fault driver's negligence and prove you are entitled to the compensation you are requesting.
How We Build Your Evidence File
When our team handles your case, we listen to your recollection of the accident, conduct a thorough investigation, and locate and interview witnesses who support your version of the cause of the collision. In addition to witness statements, we also include the following items in your case file:
Medical records
Income records
Written prognosis
Car accident report
Photos of your injuries
Accident scene photos
Your evidence file gives our team and the at-fault driver's representative the details of the accident and its cause. That makes your evidence file a critical part of your case, so our team works hard to build a comprehensive file on your behalf.
Our Team Handles Every Aspect of Your Case
When our team represents you, we offer more than legal support. We also work hard to provide an all-around excellent client experience. Our team members are responsive, compassionate, and committed to your case. Previous clients say:
"Andrea made me feel very comfortable and let me know from the beginning that she really cares for her clients and their wellbeing. She is very thorough and kept me well informed of what to expect. I have full confidence in Andrea. Thank you, Andrea!" — Debbie
"I have known Mark for 4-5 years…If this man tells you how to handle a case, you'd better take his advice. His friendly demeanor makes him easy to work with and you never feel like you are being talked down to. Super nice guy and good lawyer!" — Casey
You are entitled to the same concern and support as every personal injury client we serve. When our team takes on your compensation case, we never treat you like a number. Instead, you get the personalized care and attention to detail your case deserves.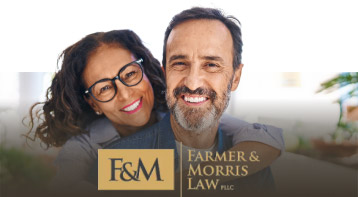 Our goal is excellence in legal representation, in every case, with every client and at every stage.

Contact Our Firm Today »
Call Today for Immediate Help From One of Our Team Members
Were you injured in a car accident caused by an intoxicated driver in Rutherfordton? Our DUI accident lawyer and personal injury team can help you hold the at-fault driver financially responsible for his negligence. Find out how by calling one of our Farmer & Morris Law, PLLC, team members at (828) 286-3866 today.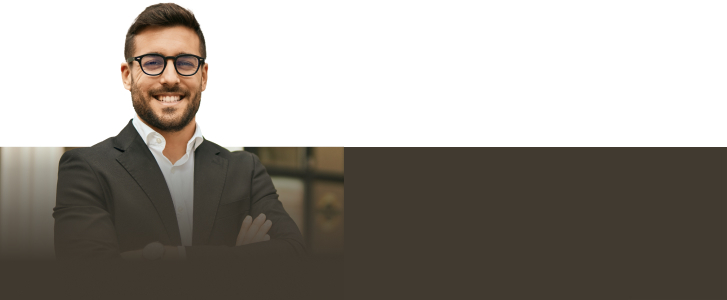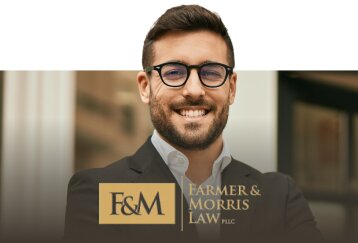 Contact our team today so we can fight to help you get the compensation you deserve.

Contact Our Firm Today »