No one marries, thinking they will ever divorce, but divorces are highly common and can be quite complex. For example, you may need help interpreting a pre- or post-nuptial agreement. Other situations you may face during or after a divorce include property distribution, alimony or child support, child custody, and even issues pertaining to domestic violence.
Whatever situation you face, and whatever you are unsure of, our Rutherfordton family law lawyers at Farmer & Morris Law, PLLC, is here to help. Our Rutherfordton divorce lawyer can gather documents, prepare a case based on your needs, and help you navigate the complex laws that apply to marriage, divorce, children, finance/estates, and more in North Carolina.
Divorce law in North Carolina
Services we provide in Rutherfordton divorce cases

Alimony and post-separation support
Child support
Child custody
Collaborative law
Domestic violence

Testimonials from our past divorce clients
Contact our team to hire a family law lawyer in Rutherfordton today
Divorce law in North Carolina
Note that in North Carolina, you need to have lived separately for at least 12 months and one day before filing for divorce. However, you do not require the consent or agreement of both parties for a divorce to go through. You also do not need any reason to divorce.
As long as one person intends to divorce, they can initiate the process. Below, we outline how a family law attorney from our team can help you throughout these proceedings.
Services We Provide in Rutherfordton Divorce Cases
Whatever divorce-related challenges or issues you face, we are here to help. Some of the services we provide include the following.
Alimony and Post-Separation Support
Alimony and post-separation support are two ways a Rutherford County court can award spousal support. Post-separation support is temporary, meaning it's only awarded until an alimony payment schedule is determined (or an alimony claim is dismissed).
Former spouses are typically awarded either rehabilitative, lump-sum, or lifetime alimony. The type of alimony you may be eligible for is what we will help you determine. As your representatives, we will fight toward securing an amount that is fair and meets your requirements.
Child Support
Supporting your children after a divorce is one of the biggest worries of any parent. How much and for how long you can receive support depends on:
Which parent has custody
How long each child lives with you
How many children you have
Both parents' relative incomes
Each parent's ability to support their children
Whether either parent supports other children outside of the relationship in question
We will help you understand your legal obligations. If possible, our team will also attempt to simplify the payment and receipt of support so that you and your family can get on with rebuilding your lives.
Child Custody
This is something else no one ever imagines having to deal with when they first get married or have children. Fighting for custody can be an emotional and financial drain. It is not uncommon for couples to postpone a divorce simply because of the impact it will have on their children.
However, once a divorce is underway or has been decided, custody is an unavoidable factor. Each parent may worry about being cut out of their child or children's lives. The goal is to minimize the impact on the children involved and ensure they continue receiving the care and support they need.
Experts agree that settling divorce and custody-related issues outside of court is best for the children. Our attorneys can help you get through the process as quickly and easily as possible to limit the stress for everyone involved. One way is via collaborative law, which we discuss next.
Collaborative Law
Collaborative law provides a means for divorcing couples to handle all their issues out of court. By entering into a collaborative law agreement, the couple agrees to settle their issues without resorting to legal action. This spares them the economic and legal hassles involved with litigation and can save a lot of time and heartache.
Our attorney can represent you when entering into a collaborative law agreement to make sure you are not taken advantage of and that your interests are safeguarded during all discussions therein.
Domestic Violence
It is not uncommon for couples to split due to domestic violence. Unfortunately, for many people, a divorce is just one of many steps they end up having to take to get away from abuse. Matters can be complicated if you have a child with an abusive partner.
Violent partners may not make the divorce process easy for you and may even attempt to harm you as you try to break free from your relationship. They can even harm or harass you after the fact. There are laws, such as the Domestic Violence Protective Order under G.S. § 50B, that can protect you temporarily or permanently from being contacted, assaulted, or threatened by an abusive ex. Violation of such an order can lead to incarceration for up to five months.
On the flip side, you may have been accused of domestic violence by your current or former spouse so that they have an advantage in custody, estate, or alimony proceedings. If this is the case, we can represent you in these matters.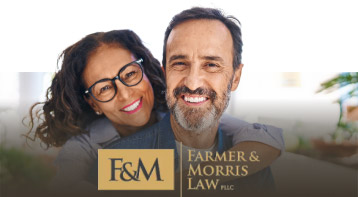 Our goal is excellence in legal representation, in every case, with every client and at every stage.

Contact Our Firm Today »
Testimonials From Our Past Divorce Clients
The testimonial below succinctly describes how we can help you in whatever divorce or family law situation you may find yourself in.
"I hired Mark Morris to handle my divorce case, and was very pleased with the outcome. He grasped the complicated details of my financial information, and successfully negotiated an out-of-court settlement. He was always accessible to me, and I enjoyed working with him very much." – William S.
"Mark and his team handled my very unusual and ugly divorce. A huge thank you to them for handling everything for me. Made the process a little easier." – Kim M.
"I retained Mark Morris to handle my separation/divorce and the adoption of my son. Both of these life changing events could not have been handled in a more professional and personal manner by any other attorney or law firm." Allison D.
Contact Our Team to Hire a Family Law Lawyer in Rutherfordton Today
Whatever divorce or family law situation you are facing, you are not alone—our team is here to assist you however we can. Contact Farmer & Morris Law, PLLC, at our Rutherfordton office on North Washington Street today to learn more: (828) 286-3866.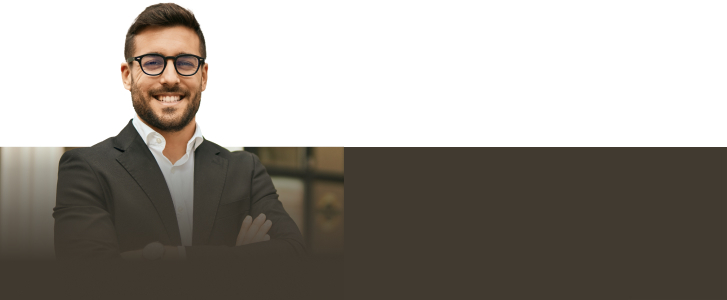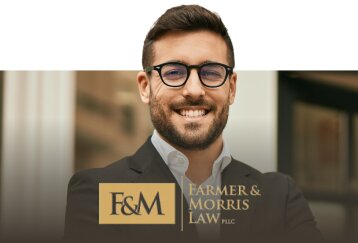 Contact our team today so we can fight to help you get the compensation you deserve.

Contact Our Firm Today »