If you suffered serious injuries due to a driver who failed to yield the right-of-way, a Rutherfordton left turn accident lawyer may be able to help you. You may be entitled to compensation.
The injuries you experienced can cause you significant pain, along with emotional and financial stress. Pursuing a personal injury claim and lawsuit is a complex process. At Farmer & Morris Law, PLLC, we represent accident victims by providing legal representation designed to protect your best interests.
If another driver cut in front of you, leaving you no time to avoid injury, let us get to work for you. The injuries you suffered may require medical care throughout your lifetime, while the loss of a spouse may reduce your income.
The new stresses in your life are not fair. Take the action you need to seek possible compensation and to perhaps prevent the same thing from happening to someone else. Call the Rutherfordton car accident lawyers at the Farmer & Morris Law, PLLC now for a free case evaluation at (828) 286-3866.
Left-Turn Accidents and Your Injuries
A driver who turns left and who fails to yield the right-of-way may place the following people in harm's way:
Drivers of other cars
Truck drivers
Motorcyclists
Pedestrians
Bicyclists
If you experienced serious harm due to a driver who failed to yield the right-of-way, you are not alone. According to data from the North Carolina Department of Transportation (NDOT), more than 43,300 crashes took place statewide due to drivers who failed to yield the right-of-way in 2018. Of these crashes, more than 15,800 people suffered injuries and 131 people died.
These numbers demonstrate the stark reality of how common left-turn accidents are and how many people suffer injuries or loss because of drivers who fail to yield the right-of-way.
A personal injury lawyer from our team may be able to help you file a personal injury or wrongful death lawsuit. They can then negotiate with insurance companies on your behalf and, if necessary, represent you at trial.
No one should suffer serious injuries or the loss of a loved one because another driver was in a hurry, distracted, or otherwise negligent while making a left turn. Start your path toward possible justice by securing legal representation now. Call Farmer & Morris Law, PLLC at (828) 286-3866 for a free case evaluation with our car accident lawyers.
What Insurance Companies Want You to Do
Insurance companies want you to accept a settlement offer before you secure legal representation. They may use a variety of tactics to accomplish this, including pressuring you to accept less than you deserve.
It is important that you do not accept their offer and that you hire a Rutherfordton left turn accident lawyer instead. Accepting their offer can prevent you from pursuing compensation later. If your medical condition worsens, this can leave you without the funds you need for medical care.
Talking with insurance company representatives alone is also risky due to the fact that they may try to blame you for the accident. Protect your best interests by contacting our office without delay.
At Farmer & Morris Law, PLLC, we want you to ignore aggressive insurance company representatives and let us handle them instead. We can easily spot a devious tactic aimed at limiting or denying you compensation.
We negotiate for the best outcome possible for your case. While each civil case is different, some cases do involve going to trial. If necessary, we are willing to go before a jury and judge in order to fight for your right to compensation.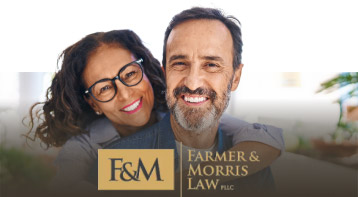 Our goal is excellence in legal representation, in every case, with every client and at every stage.

Contact Our Firm Today »
Farmer & Morris Law, PLLC Helps Left-Turn Accident Victims Seek Justice
Important evidence can support your case and serve as the proof that the defendant is liable for your harm. Examples of evidence that can be helpful to your case include:
Police report from the accident
Photos and/or video taken at the scene
Contact information for witnesses
Medical reports regarding your injuries
There are several reasons why you must act quickly regarding legal action and your injuries. First, evidence can disappear and witness memories can fade. Secondly, our team needs time to prepare your case. Unfortunately, time is not on your side due to the statute of limitations.
In order to file your case within the required deadline, you must act quickly. North Carolina Statute § 1-52 allows three years for filing a personal injury lawsuit, and Statute § 1-53 allows two years for a wrongful death lawsuit.
The injuries you experienced have undoubtedly changed your daily routine. If you lost a close loved one, you may not even remember what day of the week it is. Before you know it, the time for filing your lawsuit passes, leaving you no other options for possible compensation.
Contact Farmer & Morris Law, PLLC Now
Yielding the right-of-way is not just common courtesy—it is an important traffic law, per Statute § 20-155. A North Carolina driver's license is a privilege and not a right. The driver who failed to adhere to traffic laws and who caused you harm must face accountability for their actions.
A Rutherfordton left turn accident lawyer from Farmer & Morris Law, PLLC stands ready to assist you with your pursuit of justice and possible compensation. Depending upon the details of your case, you may be entitled to an award for such damages as your medical bills, lost wages, and pain and suffering.
These are just a few examples of the types of compensation we typically seek in personal injury cases. In a case involving wrongful death, we may seek an award for such damages as funeral costs and loss of inheritance.
The medical expenses and other financial stresses resulting from a car wreck you did not cause should not be your burden to bear. Let a member of our team get to work for you as soon as possible. Contact Farmer & Morris Law, PLLC now for a free case evaluation at (828) 286-3866.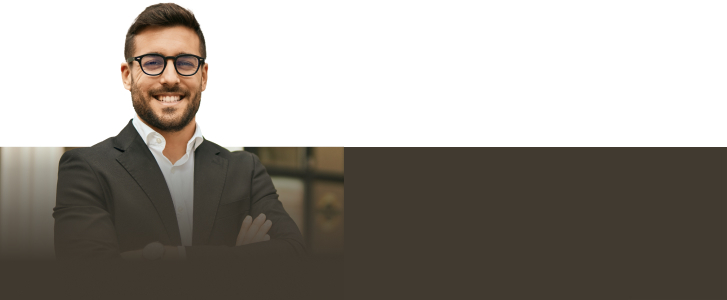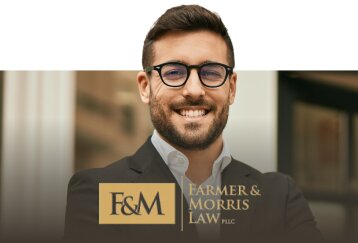 Contact our team today so we can fight to help you get the compensation you deserve.

Contact Our Firm Today »