Drivers may face driving under the influence (DWI) charges if they have a blood alcohol concentration (BAC) level of 0.08 percent or higher. According to data collected in 2019 by the North Carolina Division of Motor Vehicles (NCDMV), about 2,200 accidents statewide involved a driver with a BAC level between 0.08 and 0.14 percent. In addition, about 2,700 accidents involved a driver with a BAC level of 0.15 percent or higher.
People who drive while intoxicated put other road users at risk of severe injury or even death. If you or a loved one suffered injuries in a DWI-related wreck in Newton, North Carolina, you might qualify for compensation. A Newton DWI accident lawyer from Farmer & Morris Law, PLLC, can serve as your legal representative in a personal injury case and fight to hold the DWI driver accountable.
Personal Injury Cases Are Separate from Criminal Cases
One distinction to keep in mind is that personal injury cases are not criminal cases. Different courts handle civil and criminal cases. This distinction means that your grounds to file for compensation doesn't depend on whether the defendant gets convicted of DWI.
As long as you can prove that the defendant's negligence caused the wreck that led to your injuries, you would qualify to receive compensation.
You Must Have Evidence to Support Your Claims
If your case involves making claims that the driver operated their vehicle while under the influence, you will need to supply evidence to back up your statements. Our attorneys can investigate separately from the criminal probe to gather evidence for your case. Our lawyer may collect:
A copy of the official crash report

Breathalyzer or blood test results that reveal the driver's BAC level

The arresting officer's body camera footage if the driver exhibited signs of intoxication

Video footage that captured the driver consuming alcohol or other intoxicating substances, such as surveillance footage from a nearby bar

Eyewitness testimony
DWI Accident Victims Could Qualify to Recover Their Damages
You could recover various forms of damages if you decide to file a personal injury claim or lawsuit against the DWI driver. Our legal team will review your case to see which damages you may qualify to claim in your case, then calculate an approximate financial amount for your case. This estimate will serve as a goal for how much compensation we should pursue to cover your damages fairly.
The following categories include different damages you may recover in your case.
Economic Damages
Economic damages encompass all financial-related damages, meaning any monetary losses, debts, or missed opportunities you sustained due to the drunk driving wreck. Economic damages may include:
Medical treatment costs (both current and future)

Loss of income, including benefits, pensions, and future lost wages

Reduced earning potential

Property damage costs, including the cash value of the vehicle if the insurance company totaled it

Other out-of-pocket costs, such as costs for prescription medicines, medical devices, and mileage costs to travel to medical appointments
Noneconomic Damages
Noneconomic damages do not have a monetary value and generally include all other forms of losses, be they physical, emotional, or psychological losses. However, because these damages are subjective, our legal team may use specific formulas to calculate their worth and include them in your compensation request.
Noneconomic damages may include:
Pain and suffering, both emotional and physical

Emotional anguish, which includes depression, anxiety, and insomnia

Permanent disability, including vision and hearing loss

Physical disfigurement

Diminished quality of life
Wrongful Death Damages
Unfortunately, the risk of a victim losing their life in a DWI-related wreck is high. According to the National Highway Traffic Safety Administration (NHTSA), at least one individual dies in a drunk-driving accident every 52 minutes in the United States. If you lost a loved one because of a DWI driver, you could fight to hold them accountable for damages such as:
Funeral arrangement costs

Burial or cremation service costs

Loss of consortium

Loss of parental guidance or companionship

Loss of inheritance or financial support
Our legal team understands that pursuing a legal case while grieving a loved one can be overwhelming. Therefore, we aim to be sensitive to your situation and manage your case for you while you take the time you need to grieve privately.
Punitive Damages
In cases involving gross negligence or intentional wrongdoing, some plaintiffs might receive punitive damages, which serve as a punishment against the defendant to discourage them from repeating their behavior. Your lawyer can discuss the likelihood of receiving punitive damages during a free consultation.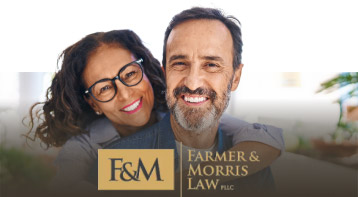 Our goal is excellence in legal representation, in every case, with every client and at every stage.

Contact Our Firm Today »
One of Our Lawyers Can Help You Build a Case Against the DWI Driver
Beyond investigating your case and calculating your damages, our Newton DWI accident attorneys can also:
Review the defendant's insurance policy to see how much coverage you can pursue

Fill out legal paperwork and submit it within appropriate deadlines

Speak with insurance adjusters, attorneys, and court officials on your behalf

Contact expert witnesses, such as accident reconstruction analysts or economists, to provide testimony for your case

Meet with the opposing party to negotiate an out-of-court settlement

Present your case in front of a jury to petition for your right to financial recovery

Advise you on legal decisions you have to make throughout your case
Our attorneys aim to be transparent about their services. During your first consultation, you can learn more about how our team can help you build your case. We also work on a contingency-fee basis, so you do not pay attorney's fees unless we win your case.
Call Farmer & Morris Law, PLLC, to Build Your DWI Accident Case
If you or a loved one suffered injuries in a car wreck caused by someone who drove under the influence, you could have grounds to demand compensation for your damages. A Newton DWI accident lawyer from Farmer & Morris Law, PLLC, can prepare your case against the driver or another liable party so they may be held accountable for negligence.
Call (828) 286-3866 today to get a free case review from our firm. We can discuss your legal options and what steps to take to pursue your financial recovery.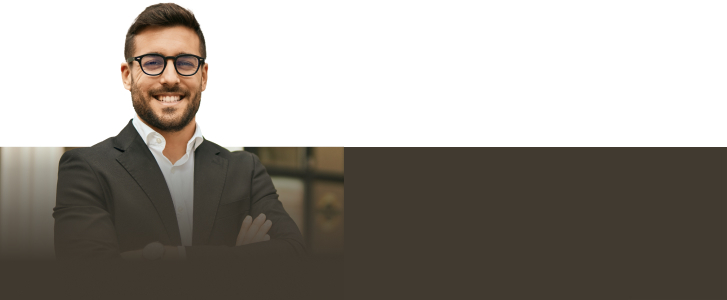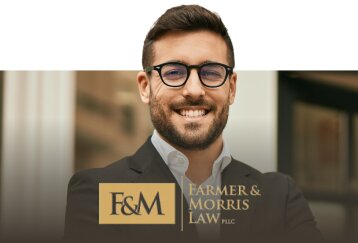 Contact our team today so we can fight to help you get the compensation you deserve.

Contact Our Firm Today »