If you live in Morganton, a power of attorney lawyer from our firm can help you designate power of attorney to someone you trust. That person will make legal, medical, or other decisions on your behalf if you are ever unable to do so.
The odds of your ever becoming incapacitated to the point where you need a power of attorney may seem remote. However, it is better to be prepared for all eventualities than to leave your loved ones unsure of how to care for you or your personal affairs at a critical moment.
At Farmer & Morris Law, PLLC, our entire team works hard to ensure that each and every client gets the chance to arrange their affairs in accordance with their wishes. This includes:
Filling out paperwork: The forms you must fill out may change depending on what type of power of attorney you choose to designate. We can provide the proper forms and help you fill them out.
Explaining what power of attorney entails: It is up to you to decide who you designate. However, we can tell you exactly what power of attorney involves so that you have the information you need to pick the best person for the job.
Revoking power of attorney: Designating power of attorney is not an irreversible decision. We can always revoke this power if you change your mind or wish to give it to someone else. The original designee would have no control over any aspect of your life.
Exploring other estate planning options: We have also assisted clients with drawing up a will, designating legal guardians, settling loved ones' estates, and other legal matters. If you want such services, we are happy to be there for you.
Keeping you updated: We never let our clients worry about how their situation is progressing. We let you know whenever a big development occurs, such as the acceptance of your power of attorney documentation.
Everyone's estate planning needs are different. Our team listens closely to each client's story so we can guide them towards the solutions that are most likely to serve their needs.
What Is Power of Attorney For?
Designating power of attorney simply means that you officially appoint someone to make important decisions and see that your wishes are fulfilled. One time this can really help you is if you are unable to express your preferences when the time comes. For example, a power of attorney will be necessary and very useful if you:
Are in a coma, either due to an accident or illness or due to doctor-recommended treatment (a medically induced coma)
Suffer from a degenerative disease that affects your mental faculties or memory, such as Alzheimer's
Ever sustain brain damage that renders you unable to care for yourself or fulfill your responsibilities
Suffer from a severe mental illness that affects your ability to understand or perceive reality
We understand that it is unpleasant and uncomfortable to think about such possibilities. Our team can provide you with gentle yet professional guidance as you consider your options.
There Are Different Kinds of Power of Attorney
Do you need someone who will make decisions about your medical care if you are incapacitated, or are you looking to protect your business interests? Either way, a power of attorney is a valuable tool for establishing your wishes and ensuring that others have the legal authority to carry them out.
We help clients designate power of attorney in two main areas, which are as follows.
General Power of Attorney
A general power of attorney has control over your finances and your business (if you own one). They would be able to make decisions about:
How to pay your taxes (though you or your estate would still be financially responsible for those taxes)
Whether to keep or sell your business
How your business is run
Other ongoing legal matters
Your general power of attorney can go to anyone you choose. Many people select a relative, but you can also choose a professional, such as a lawyer.
Healthcare Power of Attorney
Healthcare power of attorney is just what it sounds like: you give someone else permission to access your medical information and make critical decisions about whether to:
Take you off life support
Authorize an autopsy
Donate your organs
You can also give explicit instructions regarding, for instance, whether you want to be resuscitated or not.
As with general power of attorney, you can designate healthcare power of attorney to either a relative or a trusted professional.
Adding Conditions to Power of Attorney
Even within these categories, there are many choices to be made. The North Carolina Secretary of State, for example, allows you to place restrictions on the kinds of decisions a healthcare power of attorney can make. It is up to you to determine what powers you are comfortable designating to which people.
Some people choose to designate all powers of attorney to one person. Others choose to split the responsibilities among more than one person (i.e., one gets healthcare power of attorney and another gets general power of attorney). Farmer & Morris Law, PLLC can help you figure out what is best for you and your family.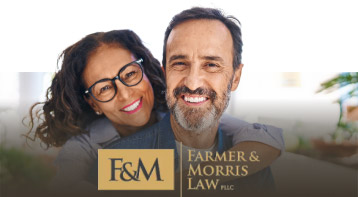 Our goal is excellence in legal representation, in every case, with every client and at every stage.

Contact Our Firm Today »
How to Designate Power of Attorney
If you would like to ensure that your designation is legally binding, Farmer & Morris Law, PLLC can help. We can get you started with an over-the-phone case review that comes with:
No risk: We treat each call as strictly confidential. This way, callers feel more at ease with telling us about their personal lives and requirements.
No obligation: You can do whatever you please with the information provided during the consultation—even nothing at all.
Members of our team are standing by to take calls from prospective clients just like you. We are eager to hear about your situation and to provide whatever assistance you want.
Get a Free Consultation Today
Farmer & Morris Law, PLLC would like to provide you with a power of attorney lawyer. This lawyer can help you figure out which type(s) of power of attorney you require and then complete the paperwork to make your decisions legally binding. We are proud to serve clients in Morganton and elsewhere in North Carolina.
Contact us today and let us set your mind at ease.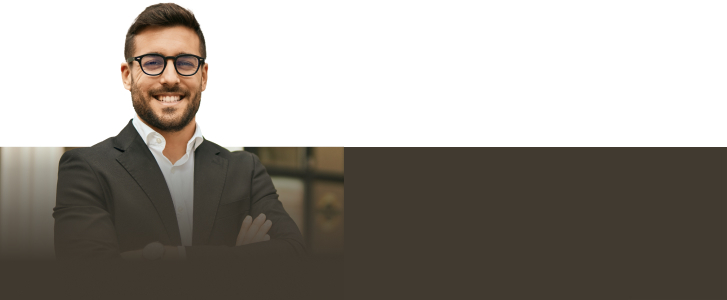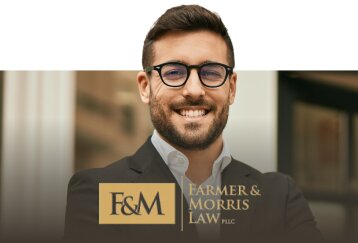 Contact our team today so we can fight to help you get the compensation you deserve.

Contact Our Firm Today »