Estate planning is not a topic that many people like to think about: the knowledge that you will someday pass away or could become incapacitated is frightening and unpleasant. It is, however, critically important to consider how you want your loved ones to be cared for after you pass away, and to avoid any uncertainty or legal battles over your estate.
A Kings Mountain estate planning lawyer from our firm understands the sensitive nature of this subject. We can provide compassionate legal advice and make sure that you are thoroughly prepared for whatever the future holds.
We Can Help With All Estate Planning Needs
The team at Farmer & Morris Law, PLLC is equipped to handle all tasks related to estate planning, including but not limited to:
Drawing up a will: An official will tells your heirs and beneficiaries what you want them to receive after your death. You can make it as simple or as detailed as you require.
Designating power of attorney: Power of attorney allows a person of your choosing to make decisions regarding your health, finances, or legal affairs if you are unable to speak for yourself, e.g., if you are in a coma.
Designating a legal guardian: What happens to your children or other dependents if or when you are unable to care for them? You can appoint someone you trust to look after them. We can also provide a guardian ad litem for your child if they need legal protection in the courtroom.
Revoking guardianship or power of attorney: Sometimes, things change, and someone who was once available to help you is no longer a good fit. We can revoke their legal status and appoint someone else in their place.
Estate probate: If you recently lost a loved one, we are sorry for your loss. Our team can help you settle their estate in the way they would have wanted.
No matter what your estate planning needs entail, a lawyer from our firm who serves Kings Mountain would like to put your mind at ease. Our team can provide you with invaluable legal services such as:
Handling all paperwork: We know what forms to fill out and how to make them valid in the eyes of the North Carolina legal system. You do not want any confusion over such important matters.
Submitting forms: After you have signed each legal document, we file them with the appropriate entities.
Altering documentation: If you have already filed a will or designated power of attorney but need to make a change, we can help you do that as well. Just let us know what you want to be changed, and we can explain how to get it done.
Answering legal questions: An attorney from our firm can explain the pros and cons of each choice you have. With our help, you can make the best possible decisions for yourself and your family.
Hiring an attorney from our firm to help with estate planning can take a huge weight off your shoulders. One client, Douglas, had a very positive experience with Andrea Farmer, who helped "draw up my power of attorney and will." "I would strongly recommend her for any legal issues I would have," he added.
It Is Vital to Get Your Will Right
According to G.S. § 31-1, it is never too early to make a will: any adult who is "of sound mind" may make one. To be legally binding, your will must meet all of the specified requirements, including the following:
The will must be signed by you.
Witnesses are necessary to make the will valid.
The will can be typed or handwritten, but the requirements for each are different.
An oral will is only allowed if you are "in imminent peril of death" and have at least two witnesses present to testify as to that will's validity.
Farmer & Morris Law, PLLC can help you draft a will that meets all legal requirements and includes every asset you own, including:
Cash, stocks, and bonds
Real estate
Your house and furnishings
Clothes, books, jewelry, and other possessions
Family heirlooms
Motor vehicles
Any businesses you own or co-own
Your beneficiaries—whether they be relatives, friends, charitable organizations, or other parties—will appreciate a clear, valid will that they do not have to wonder or fight over.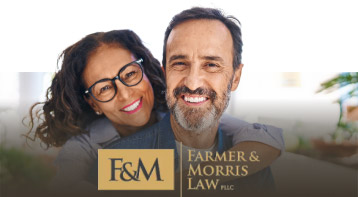 Our goal is excellence in legal representation, in every case, with every client and at every stage.

Contact Our Firm Today »
What Happens If I Leave No Will?
Proper estate planning ensures that your loved ones do not have to deal with thorny legal matters at the same time as they are coping with your death. Unfortunately, all too many people die without a valid will, either because they pass away suddenly or because their will does not meet the legal requirements codified in North Carolina state law.
If you are struggling to settle the estate of a loved one with an invalid or unclear will, Farmer & Morris Law, PLLC wants to help. We can:
Examine the will in question, as well as any other pertinent legal documents
Determine the best way to recover the assets you are entitled to inherit
Collect all available evidence that establishes your right to the assets you are seeking
Represent you in the courtroom, if necessary
Estate settlement conflicts can drag on for months or even years. After a loved one's passing, you deserve the chance to mourn in peace with loved ones, not have to spend all of your time arguing over legal matters. An estate planning lawyer from our team can represent your interests while you establish a new normal for yourself and your family.
Start Preparing for the Future Now
Farmer & Morris Law, PLLC has helped clients throughout North Carolina complete important estate planning tasks, including creating a will and assigning power of attorney. If you live in Kings Mountain and want a lawyer to assist you with such tasks, contact us today.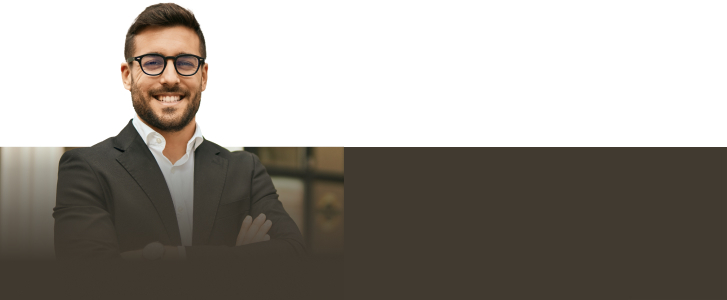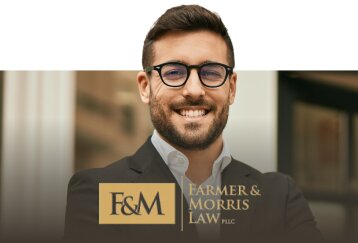 Contact our team today so we can fight to help you get the compensation you deserve.

Contact Our Firm Today »