If you were in a car wreck where the at-fault driver was under the influence of alcohol or another substance, a Hickory DWI accident lawyer can help you fight for compensation. Your potential settlement or court award may include financial recovery for physical, emotional, or other damages suffered.
At Farmer & Morris Law, PLLC, our goal is to help you recoup your damages and ensure your right to financial recovery. With a free consultation, our team can get started evaluating your case and helping you determine the next steps.
Your Right to Seek Compensation After a DWI Wreck in Hickory, NC
Suffering a DWI wreck is a traumatic event, and you deserve an opportunity to seek fair compensation for your damages.
From insurance issues to medical difficulties to emotional upheaval, the aftermath of a DWI collision is a challenging time. A DWI accident lawyer from our firm can help you manage all case-related details. That way, you can focus on recovering from any physical injuries while we focus on fighting for your fair compensation.
There are two forms of personal injury recovery: economic damages and non-economic damages.
Compensation for Economic Damages
After causing a DWI wreck in Hickory, the at-fault driver and their insurer is responsible for compensating you for the economic damages you suffer. These can include:
Medical bills for current and future care

In-home medical support

Loss of income now and in the future

Repair or replacement of vehicle

Applicable funeral or burial services
Each of these damages has a monetary value, and calculating and accounting for them can be arduous. By hiring a DWI accident lawyer in Hickory, you can be sure a case assessment team will accurately calculate the value of every damage, so they can fight to get you fair compensation.
Compensation for Non-Economic Damages
It's often easier to calculate monetary value for economic damages, as these are tangible costs that you have incurred or will incur. Still, you may also seek compensation for non-economic damages that the at-fault driver caused. These can include:
Pain and suffering

Mental and emotional anguish

Lasting physical disabilities or disfigurement

Forced changes to your way of life
Without tangible receipts, bills, or documentation for these damages, we must take a different approach to assign a monetary value to any non-economic damages you suffered.
A lawyer on our team can handle this process for you. Our case assessment team can review each item and define a comprehensive financial value for your non-economic damages.
How a DWI Accident Lawyer Can Help Your Case
From physical injuries to emotional struggles, victims of DWI wrecks face unique obstacles on the road to recovery. At Farmer & Morris Law, PLLC, we understand your challenges and will take great care to handle your case with the concern and attention that it deserves.
First, we can collect evidence to prove the cause of the wreck and the other driver's negligence. Then, we must begin building a case to help you recoup your financial damages, as well as compensation for pain and suffering.
Throughout the entire process, we handle all communication with the at-fault driver's insurance company, enabling you to focus on your physical recovery.
Building a Case for Your DWI Wreck in Hickory
To start building your case, we conduct a thorough investigation of the event. This begins with listening to your recollection of the collision and then interviewing key witnesses who can add support to your account.
To show the other driver was at fault and your eligibility for compensation, we also compile documents to prove the elements of negligence: duty, breach, cause, and damages. These documents can include:
Witness statements

Medical records

The traffic collision report

Photos of the scene of the wreck

Photos of your injuries

Income records
Providing Ongoing Guidance Throughout Your Case
Our team works hard to build a comprehensive case that accurately details the wreck and its cause. Our goal is to help you reach a favorable financial settlement, so you can avoid the strain, time, and expense of getting caught up in a prolonged trial.
Throughout the process, our DWI accident attorneys will provide ongoing guidance and support to help you build a case for monetary recovery. When our firm represents you, we will:
Deliver regular updates on the status of your case

Accurately assess the value of your case

Represent you in court, if necessary
Identifying the Liable Party for Your DWI Wreck
All car wrecks have the potential to cause serious injuries, but DWI wrecks kill more than 10,000 people each year. Among drivers aged 21 to 34, North Carolina's rate of alcohol-impaired driving deaths is well above the national average, according to the Centers for Disease Control and Prevention (CDC).
In a collision case where the at-fault driver was under the influence of alcohol or another substance, a DWI accident lawyer can help you establish how the party's actions and intoxication caused or contributed to the wreck. Then we can help you pursue compensation for your damages and suffering.
To prove the at-fault driver's negligence and help you gain recovery for your accident-related expenses, our car wreck team will assess the following information:
The date, time, and location of the wreck

The other driver's blood alcohol content (BAC) test results

The sequence of events leading up to and during the wreck

Factors that caused the wreck

Witness statements that support your version of events

Photos and videos that capture details of the wreck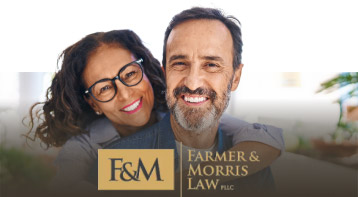 Our goal is excellence in legal representation, in every case, with every client and at every stage.

Contact Our Firm Today »
Deadline to Sue for Your DWI Collision in Hickory
In the aftermath of a DWI wreck, it's important to pay attention to time. While you are entitled to seek compensation from the at-fault driver, there is a deadline for filing a lawsuit related to the collision.
North Carolina's statute of limitations determines the deadline. Your DWI accident lawyer can help you understand the relevant deadlines and how they can impact your case. Depending on the circumstances, your case may be impacted by the following:
According to

G.S. § 1-52

, the personal injury statute of limitations is generally three years from the date of the wreck. This is relevant if you or someone you love was injured in the car wreck.

According to

G.S. § 1-53

, the wrongful death statute of limitations is generally two years. This is relevant if someone you love was fatally injured in the car wreck.
A DWI accident lawyer on our team can help your case by ensuring you adhere to the filing deadline. We will also inform you of any circumstances that may change the statute of limitations.
Call for Immediate Help with Your DWI Wreck in Hickory
If you suffered injuries in a DWI collision in Hickory, Farmer & Morris Law, PLLC could help you recoup your damages. Call us at (828) 286-3866 for a consultation.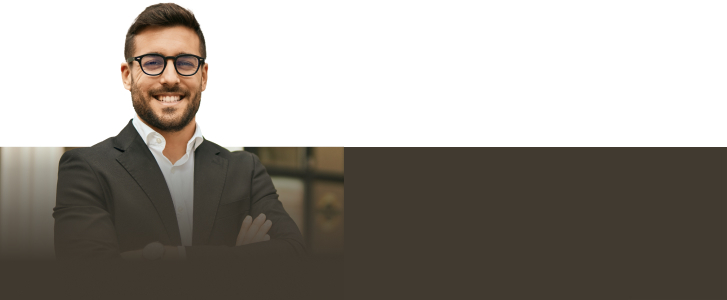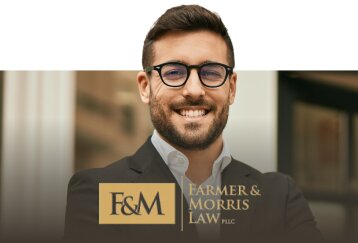 Contact our team today so we can fight to help you get the compensation you deserve.

Contact Our Firm Today »