If you are 18 or older, you should have a will and other personal documents in place to protect you today and your family in the future. At Farmer & Morris Law, PLLC, we understand the importance of an estate plan and what a huge undertaking creating one can be. When our Forest City estate planning lawyer creates your estate plan, you have the certainty of knowing your documents are accurate, complete, and filed in accordance with North Carolina law.
When we represent you, we make sure your estate plan includes a complete will. We also include durable and health care powers of attorney documents. Together, this collection of documents establishes your preferences when it comes to your property, assets, and health care decisions. 
Your Estate Plan Can Protect Your Family in More Ways Than One
A well-thought-out, legally valid estate plan can:
Let you choose who will care for your minor or disabled adult children

Save your family from difficult end-of-life decisions concerning your health care

Help prevent potential family strife and discord by making your wishes clear

Allow you to transfer assets and wealth without creating a tax burden for recipients
While your estate plan meets all these needs and eases your mind, it must be in the correct legal form to do so. When you work with our estate planning lawyer, we make sure you get the individualized attention you need with encouragement and support to help you make the best decisions for yourself and for your family. 
The Risks and Dangers of Intestacy (Not Having a Will)
G.S. § 31 of the North Carolina legal code outlines the parameters that make your will valid. Accordingly, you must be 18 years old and of sound mind. When a person passes away without having left a will, North Carolina Judicial Branch regulations consider the deceased party intestate. Intestacy will allow the state to step in and make decisions about the disposition of your estate. In most cases, a percentage of your assets will be given to your:
In other words, the state will use a one-size-fits-all formula to decide who gets what from your possessions. If you are not married, do not have biological or adopted children, and your parents predeceased you, the state will divide your assets in the following order:
Siblings and their descendants

Grandparents

Aunts and uncles and their descendants
Writing your will now can help your family avoid the lengthy wait and the arbitrary nature of probate court. Our estate planning team will help you create a binding document so you can make these decisions for yourself.
Make Decisions About Your Future With a Medical Power of Attorney
While you are healthy and able-bodied, you should make plans and decisions that you may not be able to make should you become ill or incapacitated. By making these decisions now, you can spare your family unnecessary heartache and distress later. Adding a medical power of attorney to your estate planning documents means you can:
Note your preferred health care methods and treatment protocols

Indicate which health care treatments you do not want to undergo

Protect your mental health and wellbeing while you are of sound mind

State your preference for doctors and other health care professionals
Our estate planning team can help you review your choices when it comes to appointing a trusted loved one to this position. Our estate planning attorney will make sure you understand the fullness of this responsibility and the weight of the decisions the person you name will have. We also help you craft a document that is comprehensive, complete, and properly witnessed and filed. 
Your Peace of Mind Is Our Number One Priority
One of the primary reasons to create an estate plan is to remove any uncertainty. An estate plan that is not properly implemented does not do that. Trusting your future preferences to our Farmer & Morris Law, PLLC estate planning lawyer allows you to:
Ensure your will is signed by two witnesses as required by law

Ensure your will includes a plan to repay any acquired debt you owe

Avoid the uncertainty of DIY will kits that may not comply with state law and have unintended consequences
Our law firm provides certainty for Forest City residents because when we create their estate plans, we provide an added benefit. You get certainty and reassurance now and your family gets it in the future. Planning for the disposition of your estate is our legal responsibility. Making the process as seamless as possible for you is our privilege.
Our Clients Always Get Responsive Legal Support
Hearing from other estate planning clients we previously represented can help you make an informed decision. Our satisfied clients say:
Linda VanCamp:

Mrs. Hannah Davies listened intently to our needs and thoroughly researched our available options. She personally presented us with a plan that would encompass all of the details we needed.

Pete Camp:

We knew we needed to get legal things in order… Hannah took what we thought to be very complicated and… now we can rest assured.
Read more about our estate planning lawyer and her dedication to helping you get your goals in order now and give your family peace of mind later.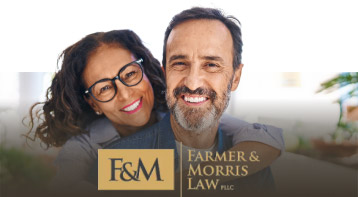 Our goal is excellence in legal representation, in every case, with every client and at every stage.

Contact Our Firm Today »
Your Initial Consultation Is Always Free
Are you ready to start planning for the future and putting your affairs in order? Our estate planning lawyer helps individuals and families in Forest City put their goals and preferences in writing. Find out how we can help you by calling one of our Farmer & Morris Law, PLLC team members at (828) 286-3866 today.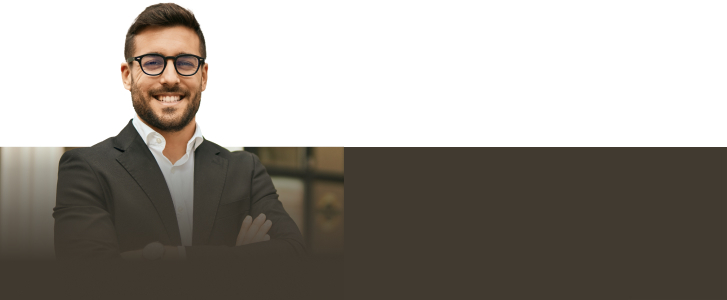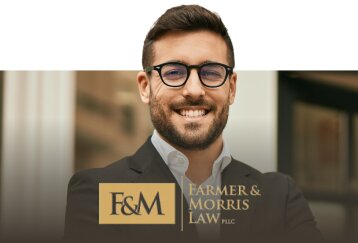 Contact our team today so we can fight to help you get the compensation you deserve.

Contact Our Firm Today »