In 2018, there were nearly 34,000 fatal vehicle accidents in the United States out of about 6.7 million police-reported motor vehicle traffic crashes, according to the National Highway Traffic Safety Administration (NHTSA). The Centers for Disease Control and Prevention (CDC) found that traffic accidents led to $75 billion in medical care costs and productivity losses in 2017.
Though many vehicle accidents can be dangerous, wrong way accidents can be especially catastrophic because they often lead to frontal collisions. In a frontal collision, both vehicles may hit each other at full speed, increasing the impact of damage to each other and the occupants inside.
If you were involved in a wrong way accident, call Farmer & Morris Law, PLLC, today at (828) 286-3866. A Columbus wrong way accident lawyer can help you gather evidence and file a claim for damages if you have grounds for seeking compensation.
Driver Error or Negligence May Cause Wrong Way Accidents
Even with collision prevention systems and other advanced vehicle safety features, a collision between moving vehicles or a moving vehicle and roadside property can be deadly. The same factors that can lead to other types of vehicle accidents can lead to wrong way accidents. These factors may include:
Texting while driving
Eating or drinking while driving
Applying makeup while driving
Interacting with other passengers while driving
Driving while drowsy or intoxicated
Speeding
Reckless driving
Poor lighting
Issues with traffic control signs or signals
Over Corrections while turning
Narrow lanes
Poor lane marking
Slippery roads
Errors made by others, including pedestrians
Wrong way accidents can involve passenger vehicles, motorcycles, and trucks. Other vehicles on the road, roadside property, road fixtures, and pedestrians can all be struck in a wrong way accident.
Wrong Way Accident Can Lead to Several Injuries and Damages
Common injuries that are seen in wrong way accidents include:
Traumatic brain injuries (TBI)
Spinal cord injuries
Internal bleeding
Organ damage
Eye, ear, and dental injuries
Broken and fractured bones
Cuts, lacerations, abrasions, and contusions
Blood loss
Amputations
Paralysis
Death
Other damages you may suffer in a wrong way accident include:
Vehicle damage
Property damage
Lost income
Lost earning potential
Loss of consortium
Higher insurance premiums
Burial or funeral costs
These costs can run into the tens of thousands of dollars. Serious injuries, such as spinal cord injuries and brain injuries, can cost even more to treat. A wrong way accident victim might require months or even years of treatment after a collision to heal from their injuries, which might also involve rehabilitation and therapy. During this time, their earning potential may be seriously affected as they recover from their injuries.
North Carolina is an at-fault state. You have the right to seek compensation for your damages from the party responsible for your wrong way accident. To do so, you must first understand how automobile and personal injury insurance policies work and how fault and liability are determined after an accident. You must also know what kinds of evidence to collect for your case. We discuss these points in the section below.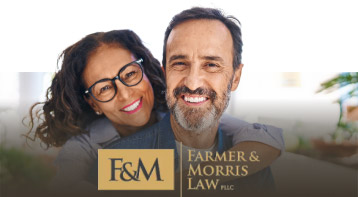 Our goal is excellence in legal representation, in every case, with every client and at every stage.

Contact Our Firm Today »
Our Team May Review Your Insurance Policy to Assess How to Approach Your Case
According to the North Carolina Division of Motor Vehicles (NCDMV), North Carolina law stipulates the following:
You must carry at least $30,000 in bodily injury liability to cover one person per accident
You must carry at least $60,000 in bodily injury liability to cover two or more people per accident
You must carry property damage coverage of at least ​$25,000 per accident
In addition to the above, you may choose to purchase additional forms of coverage, such as those outlined below:
Personal injury coverage (PIP) pays for injuries and income losses to certain limits irrespective of who was at fault for the accident in question
Collision coverage can be used to repair or replace damaged vehicles
Uninsured or underinsured motorist coverage can be used to cover you if you were struck by an uninsured, underinsured, or hit-and-run motorist
Gathering Evidence to Support Your Case
To determine who was at fault for your accident, you can use evidence, such as:
Photos
Videos
Police reports
Eyewitness testimony
Cellphone usage data
Driver logs
Maintenance logs
GPS tracking data
Based on this evidence, you can seek compensation for your damages if you can do the following:
You must show that the at-fault party owed you a duty of care
You must show that the at-fault party somehow breached their duty of care
You must show that the at-fault party's breach of the duty of care is what caused your accident
You must show that the accident led to the losses you wish to seek compensation for
In general, anyone driving on the road owes other road users a duty of care, so establishing the first point is straightforward. To establish the second point—a breach of duty of care—you may support your case by using the evidence you collected. You may also use any proof of illegal or negligent acts on the part of the at-fault driver, such as any evidence that proves the driver was distracted, intoxicated, or reckless while driving.
Farmer & Morris Law, PLLC, can help you with all of the above. Contact us today at (828) 286-3866. A Columbus wrong way accident lawyer can help you gather evidence, identify your damages, quantify your damages, and establish a link between your accident and those damages.
File Your Lawsuit with Our Law Firm Today
According to North Carolina General Statutes (GS) §1-52, you generally have three years to file a personal injury lawsuit for injuries sustained in a vehicle collision. It can take time to gather evidence, interview witnesses, and complete the legal and insurance formalities required for all lawsuits, so contact Farmer & Morris Law, PLLC, for assistance today at (828) 286-3866. A Columbus wrong way accident lawyer can help you:
Identify the at-fault party
Gather evidence
Quantify your damages
Build an argument to establish the other driver's negligence
Connect your accident to quantifiable damages
Understand the insurance policies that apply to your case
File a claim or lawsuit
Negotiate with insurance adjusters
As mentioned above, you have the right to seek compensation for damages sustained in a wrong way accident. If your accident was caused by someone's negligence, carelessness, incompetence, or errors, you can file a claim or lawsuit. Contact us today to discuss your case.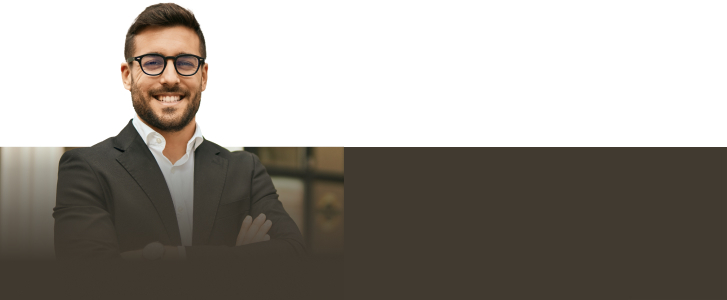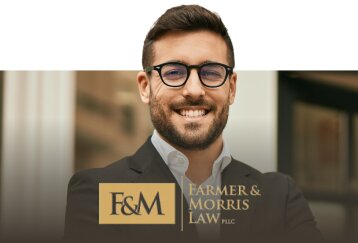 Contact our team today so we can fight to help you get the compensation you deserve.

Contact Our Firm Today »