According to North Carolina Division of Motor Vehicle statistics, nearly 10 percent of all injury car accidents in Polk County in 2019 involved alcohol. After a DUI accident, our personal injury team helps you prove the at-fault driver's negligence. We can also build an effective evidence file and present it to the at-fault party during settlement negotiations or in court. The file we create for you will contain proof of the at-fault driver's liability and the value of your personal injury case. 
If you or someone you love sustained injuries in a car accident caused by someone driving under the influence of drugs or alcohol, our Columbus DUI accident lawyer will help you seek financial compensation for your injuries and related expenses. At Farmer & Morris Law, PLLC, we help you recoup the costs of treating your injuries, your lost income, and the value we assign to your pain and suffering.
Evidence of the at-fault driver's financial liability

Proof of the value of your recoverable damages

File your personal injury lawsuit on time

Our DUI accident lawyer is on your side

Read about our client-focused law firm

Get a free review of your car accident case
Evidence of the At-Fault Driver's Financial Liability
To prove an intoxicated driver is liable for your damages after causing a wreck, our team collects evidence of their duty to provide you with reasonable care and their breach of that duty. We also prove the accident caused your injuries and resulting financial damages. The evidence we collect for you includes:
Field sobriety test results

Blood alcohol concentration test results

Official car accident report

Witness statements
We carefully read and review the notes, comments, and statements of the officer who investigated your accident and collect smartphone, dash cam, and surveillance photos and videos that capture the accident and its aftermath. 
Proof of the Value of Your Recoverable Damages
When we represent you, we build a complete evidence file on your behalf. While our team gathers the evidence of the at-fault driver's negligence, we also collect documents that prove the value of your recoverable damages:
Medical bills that show how much your emergency room, hospital stay, medications, and physical therapy and rehabilitation have cost

Health care records and a written prognosis that shows how much medical care you will require in the future

Employment and tax records that demonstrate how much income you lost because of the wreck

Auto body shop invoices or replacement value data that shows the cost of your damaged vehicle

Your loved one's medical records and death certificate that prove the cause of their demise
We also use this information to calculate the value of noneconomic damages such as pain and suffering, disfigurement, and loss of enjoyment of life.
We compile the evidence for you, categorize it, and submit it to the at-fault party and their insurance provider. In most cases, the weight of your evidence will lead to a settlement offer that resolves your case. Our team will handle the negotiations with the insurance company and advise you on any offers you receive.
File Your Personal Injury Lawsuit on Time
Sometimes, the at-fault party or their insurer will not make an acceptable settlement offer. This scenario is unlikely, but our team will present your case at trial and fight for a favorable verdict if it does occur. To protect your right to go to court, we file your lawsuit within the statutes of limitations:
Up to three years for a personal injury lawsuit, according to

G.S. § 1-52

Up to two years for a wrongful death lawsuit, according to

G.S. § 1-53
With sufficient notice, our DUI accident attorney will file your case in time to comply with North Carolina's deadlines. Early intervention also means we can speak to witnesses while their memories are fresh and investigate the accident scene and surrounding area. 
Our DUI Accident Lawyer Is on Your Side
If you or a loved one suffered injuries in a DUI wreck in Columbus, our Farmer & Morris Law, PLLC, team will help you build your personal injury case. While you concentrate on your physical recovery, our team will focus on:
Collecting the evidence necessary to prove your right to compensation

Calculating your damages and proving their financial value

Handling all oral, written, and electronic communication with insurance adjusters

Negotiating a favorable financial settlement or representing you in court
We also handle all legal paperwork, filings, and court appearances related to your case. We aim to ensure the at-fault driver compensates you for their negligence and will fight for the best possible outcome for you.
8Read About Our Client-Focused Law Firm
Our team works hard to earn the respect of every injured client who entrusts us with their case. When they share their experience with our client-focused team, they leave reviews like the following:
"Very kind and caring. Mrs. Farmer goes above and beyond! I recommend this firm to everyone needing legal advice or assistance!" – C P

"She truly has compassion for her clients and does very well at her job. I would recommend her to anyone who needs a lawyer." – Norma Yarbrough

"Needed help…and they were wonderful. Handled things very well and helped put us at ease through the process. Thanks!" – Chauncey Townsend

"Mrs. Gabrielle Valentine was an excellent lawyer…couldn't have done any better! Very professional and knowledgeable in her work. Thank you!" – Layne Rathbun

"Miss Valentine has managed to bring our stress level down just by caring and demonstrating a high level of professionalism and investment." – Corinne Deck
Read more about our client's perspective on our case reviews page because every injured client we represent is a priority for our team.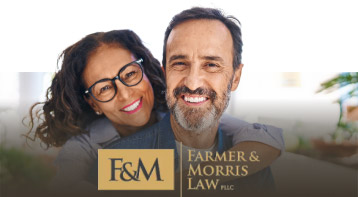 Our goal is excellence in legal representation, in every case, with every client and at every stage.

Contact Our Firm Today »
Get a Free Review of Your Car Accident Case
If you or someone you love sustained injuries in a wreck caused by an impaired driver in Columbus, we could help you prove liability and pursue financial compensation. Find out how hard our DUI accident attorneys will fight for the damages you are entitled to receive by contacting one of our Farmer & Morris Law, PLLC, team members today at (828) 286-3866.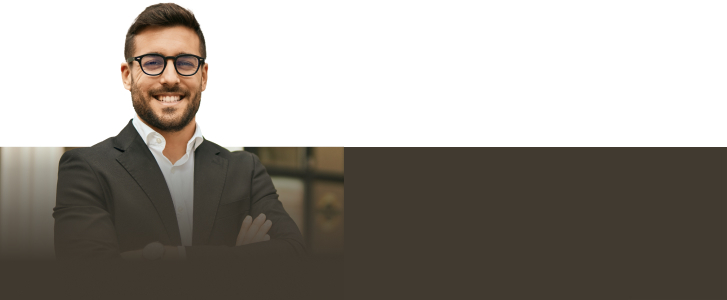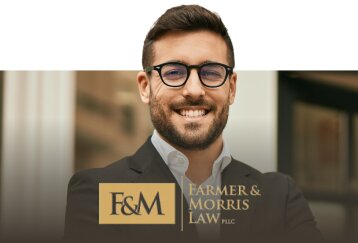 Contact our team today so we can fight to help you get the compensation you deserve.

Contact Our Firm Today »