Estate planning is often an emotional process, but one that allows you to create a plan for your real and personal property and for the distribution of your assets. Perhaps even more importantly, it lets you make decisions now that will give your family peace of mind later. Our Cleveland County estate planning lawyer can explain the intricacies of estate planning laws in North Carolina and ensure that your preferences for your financial affairs are in order.
At Farmer & Morris Law, PLLC, our estate planning team can help you name your executor, create trust accounts, make specific designations through a living will, and more. We start by helping you write your will and work with you to create a secure plan for your family's future. When our team is on your side, we guide you through making the difficult decisions now that protect your family later.
Our Law Firm Can Help You Put Your Wishes in Legal Order
Knowing where you want your property and assets to go is important. Making sure your wishes are respected is equally important. When we represent you, we put the right legal avenues in place to ensure that your assets go where you want them to. 
Our estate planning team will:
Review your case and your estate planning goals at no cost to you

Assess your situation and determine the best legal tools for distributing your assets

Compile and thoroughly review your estate plan documents 

Ensure that you understand the finality of the decisions you make

Allow you to make choices now about your future health care and end-of-life decisions
If you have an existing or outdated will, our business law lawyers can help you update it to accommodate newly acquired assets or include new family members.
The Importance of Creating a Will
The will that our team will help you draft forms the foundation of your estate plan. A will is a formal legal document that allows you to decide where your assets go after your death. Anyone over the age of 18 should have a will in place. However, it can be especially beneficial if you:
Are married

Have children

Own real estate

Are part of a blended family

Own all or part of a business
G.S. § 31-1 requires anyone who makes a will to be of sound mind. State law also describes the kinds of wills the state deems valid, how your will must be witnessed, and how your will travels through the probate court system.
Our estate planning attorney will listen as you explain where and to whom you want your assets to go. These decisions are personal, and we will not attempt to usurp them or make them for you. Our role is not to influence your decisions – it is to ensure they are written and filed in the proper legal order so your final wishes are protected and honored.
Designate Your Powers of Attorney
Designating someone as your power of attorney is a serious legal matter because it grants them many rights and privileges. It also speaks to your trust in their willingness and ability to follow your plans. The person you designate as your power of attorney can make final decisions about:
Your real property

Your financial assets

Your health care choices

Your business and investments
Because a power of attorney has so much authority, the state of North Carolina has laws in place that govern the parameters of the position. 
With our estate planning attorney representing you, you can designate your chosen power of attorney and ensure they understand the rights and responsibilities of the position.  
Learn About Our Estate Planning Lawyer
At Farmer & Morris Law, PLLC, we help clients in Cleveland County create estate plans for their families. When our estate planning lawyer, Hannah M. Davies, helps you build your estate plan, she starts by listening. Her support and dedication to helping people is evident. Working with us, you can:
Relieve your family of the burden of making uncomfortable decisions

Promote harmony among family members at a difficult and emotional time

Ensure that your children's future is protected after a divorce or remarriage
Planning your estate is a personal matter, but it must be done in the correct legal form. Our team gives you the best of both: personalized legal attention and familiarity with North Carolina's estate planning laws.
What Previous Clients Say About Our Estate Planning Team
Feedback from our past estate planning clients can help you see what it means to work with an attorney who is focused on your best interests:
Ms. Davies and [the] office [staff] were professional from start to finish. It is a great relief to know that my affairs will be directly carried out and that means the remaining persons will not have to scurry around trying to figure things out. –

Lynne Kirkup  

Hannah Davies helped me with my estate planning, power of attorney and medical health power of attorney documents, and the preparation of my will. She made everything clear and easy to understand…I highly recommend the Farmer & Morris Law Firm. –

D.M.
Read more about our law firm and our commitment to client satisfaction on our testimonials page.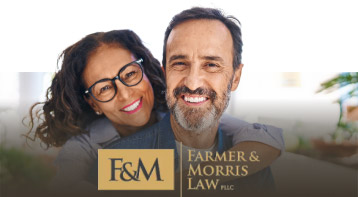 Our goal is excellence in legal representation, in every case, with every client and at every stage.

Contact Our Firm Today »
Get Help Creating Your Estate Plan
Are you ready to prepare for your future and the future of your family in Cleveland County? At Farmer & Morris Law, PLLC, our estate planning lawyer is ready to help you prepare the range of documents that North Carolina courts require – the same documents that your family and loved ones will need and appreciate.
Learn more about your next legal steps by calling one of our team members at (828) 286-3866 today.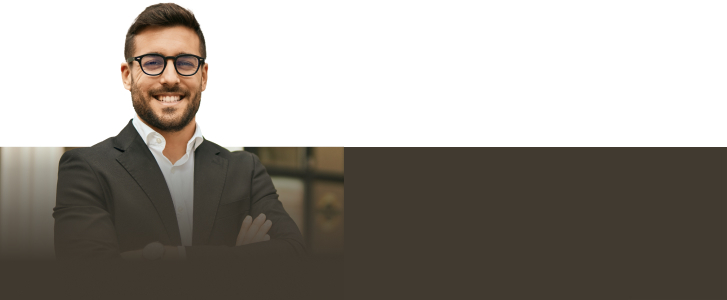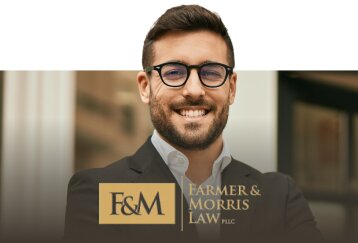 Contact our team today so we can fight to help you get the compensation you deserve.

Contact Our Firm Today »